MUSICALS
MEMORY LANE
Take a trip down Memory Lane, the South Beach setting of a new musical about Alzheimer's that takes a light-hearted but poignant look at this global epidemic.
Memory Lane, an Art Deco adult day care facility for Alzheimer's patients on South Beach, will soon be just a memory. Budget cuts have forced the county to sell the valuable property to a real estate developer who wants to turn the place into upscale, high-rise condos and turn away the seniors who depend on their home away from home. Enter Sunny, a high school senior with an attitude, reluctantly working as a summer intern at Memory Lane; her boss and mentor, Memory Lane director DaVonda Jones; a couple of caregivers who take a second chance on love; and a cast of lovable seniors  who help us remember that some things, like love, are impossible to forget.
BUY MEMORY LANE
AMAZON Paperback     AMAZON Kindle
For production information, contact Marilyn@marilynbaron.com
Watch the video HERE.
Listen to samples of the soundtrack from Memory Lane:
Memory Lane Medley

Memory Lane

I Can't Remember

Welcome to the Pink Hotel

I Think I Remember Love

Don't Wanna Do Good

Sunny, Goodbye
To watch a video version:
ANTHOLOGIES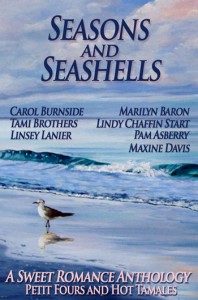 SEASONS AND SEASHELLS: A SWEET ROMANCE ANTHOLOGY
ISBN: 9781481274869
Love Stories for Every Season
Marilyn Baron, Contributor
My story: The Fifth Season: Is there love after death? Find out in The Fifth Season.
BUY SEASONS AND SEASHELLS
AMAZON   BARNES & NOBLE   SMASHWORDS   

COOKBOOKS
Marilyn loves to eat. Hence, the contributions to four cookbooks, the latest included in a recipe anthology with other Amazon authors. Others include cookbooks from All Romance eBooks, LLC, The Wild Rose Press and the bloggers of Petit Fours and Hot Tamales.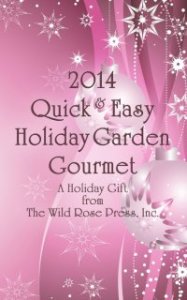 Marilyn has a wonderful Chocolate-Chocolate Chip Cookie recipe in the 2014 Quick & Easy Holiday Garden Gourmet Cookbook from The Wild Rose Press. The digital cookbook is a Free download.
Marilyn's Delicious Roast Chicken Recipe mentioned in her humorous women's fiction, Significant Others, is one of more than 70 recipes by Amazon Authors in the new Sweet & Savory Cookbook that you can purchase for under a dollar!
Food and love have had a long association. For Passionate Cooks: Free Recipes From Today's Hottest Romance Authors, over 150 authors of the genre have put their pens and computers aside to don aprons, get down and dirty in the kitchen, and share their love of food. Try my Pasta Passionata alla Carbonara.
Best of all, this book is FREE! Download HERE
Holiday Garden Gourmet (2013)
From The Wild Rose Press authors
See Marilyn's recipe in the Italian section.
Download for free HERE
 A Healthy Holiday Garden Gourmet (2012)
From The Wild Rose Press authors.
Try Marilyn's Delicious Roast Chicken under Low Carb Recipes
Download for free HERE