Aug
30
Sat
2014
Marilyn Appears on a Panel at the Decatur Book Festival
Aug 30 @ 10:00 am – 10:45 am
Marilyn will appear on a panel at the Decatur Book Festival called Tackling Sensitive Topics in Fiction with Linda Joyce, Melissa Klein and Kennedy Ryan.
Date: Saturday, August 30, 2014
Time: 10:00 a.m.-10:45 a.m.
Location: 101 East Court Square, Decatur GA 30030
Romance isn't all sweetness and light—Boy meets girl. Boy gets girl. Everyone lives happily ever after.—Today's romance novels tackle sensitive topics and our protagonists face difficult issues, such as cheating spouses, interfering in-laws, anorexia, autism, aging, motherhood, and fighting for dreams against all odds. It's not easy to get that happy ending. Authors Marilyn Baron, Melissa Klein, Linda Joyce, and Kennedy Ryan discuss bringing real life into writing to make the best read.
https://www.facebook.com/events/623254154448358/
Sep
26
Fri
2014
Marilyn's New Novel, STONES, Release Day
Sep 26 @ 12:00 am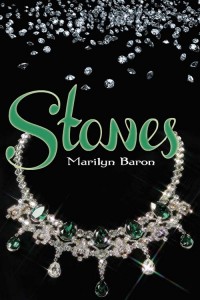 Release date for STONES, Marilyn's new novel from The Wild Rose Press.
Oct
11
Sat
2014
Marilyn Signing at the 2014 Moonlight & Magnolias Book Fair
Oct 11 @ 4:30 pm – 6:00 pm