Marilyn decided to become a writer when she read Little House on the Prairie by Laura Ingalls Wilder. Her first short story was The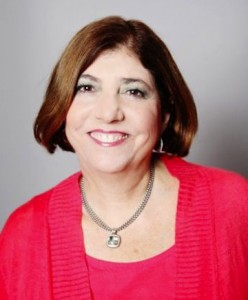 Gold Lace Dress. She wrote her first book, East West Island, in grade school. It featured all of the children in her third-grade class and her teacher read it to the students in installments during class every day. She wrote and directed her first play at age 13, starring her brother and sisters and some of the neighborhood kids. The show raised money for the John F. Kennedy Presidential Library & Museum.
Marilyn is a public relations consultant in Atlanta, a PAN member of Romance Writers of America (RWA) and Georgia Romance Writers (GRW) and winner of the GRW 2009 Chapter Service Award. Marilyn serves on the 2016 Roswell Reads steering committee. She writes humorous women's fiction, historical romantic thrillers, suspense and paranormal/fantasy.
She was born in Miami, Florida, and graduated from The University of Florida in Gainesville, Florida, with a Bachelor of Science in Journalism (Public Relations) and a Minor in English (Creative Writing). Go Gators! She lives in Roswell, Georgia, with her husband, and she spends a lot of time hovering over her two wonderful daughters.
Contest Wins or Finals: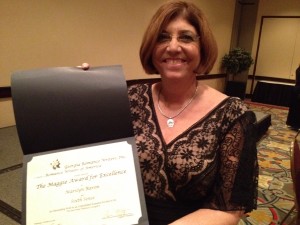 The Colonoscopy Club (Now the published novel STONES) finaled in the GRW Unpublished Maggie Awards for Excellence in 2005 in the Single Title category.
The Edger won first place in the Suspense Romance category of the 2010 Ignite the Flame Contest, sponsored by the Central Ohio Fiction Writers chapter of RWA.
Sixth Sense won the GRW 2012 Unpublished Maggie Award for Excellence in the Paranormal/Fantasy Romance category.
Significant Others was a finalist in the 2014 GRW Published Maggie Awards for Excellence in the Novel With Strong Romantic Elements category.