Like your paranormal with a twist of humor?
Enjoy Marilyn's light-sided, supernatural stories about angels and devils, love and death, weddings and funerals.
Happy endings guaranteed. 
SOMEDAY MY PRINTS WILL COME (A Lobster Cove Series Fantasy)

Eva, a minor goddess of the Venus variety, descended from a distinguished line of matchmakers, operates a business called Someday My Prints Will Come, a virtual lost-and-found of mismatched prints for photo processors around the country. She uses the leftover space on the database to accomplish her primary mission as a modern-day matchmaker. While Eva successfully helps others find their soulmates, she has never been in love. No matter how hard she tries, she can't find the perfect woman for a particularly picky client—Noah Prince, the emissary for rich and powerful CEO Adam Prinsky of Prinsky Electronics. Noah holds the key to Eva's past, and he's hoping to win her heart before he has to break it. This paranormal/fantasy tells the tale of how the matchmaker, who also hopes that one day her prince will come, finds a match.
BUY SOMEDAY MY PRINTS WILL COME
THE FILES DEATH FORGOT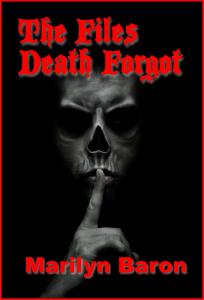 From TWB Press 
What if Death were exhausted and confined to a facility for Alzheimer's patients? What if he couldn't remember where he'd hidden the computer files containing names of the people scheduled to perish in the next global epidemic? Millions won't die. The Grim Reaper with a failing memory, a craving for chocolate chip cookies, and a penchant for old movies: Could this agent of death inadvertently save the world from mass annihilation…or would he remember and doom them all?
BUY THE FILES DEATH FORGOT
DEAD MIX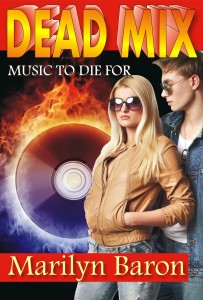 The devil went down to Georgia. Roswell, Georgia, and more specifically, The Lion's Den music store. Enter at your own risk. The proprietor there specializes in mixing music to die for on CDs that are guaranteed to knock you dead by the final note. As the citizens of Roswell go missing, one man, Daniel Craig, ventures into town on the hunt for lost souls, a search that will change his life forever.
READ AN EXCERPT OF DEAD MIX
BUY DEAD MIX
TWB PRESS         AMAZON         BARNES & NOBLE          SMASHWORDS
A CHOIR OF ANGELS
How far will a mother go to sing at her daughter's wedding? Nothing, not even a little thing like death, is going to cheat Rhonda Paver out of celebrating the happiest day of her daughter's life. Even if she has to cross over to the other side to do it.
READ AN EXCERPT OF A CHOIR OF ANGELS
BUY A CHOIR OF ANGELS
TWB PRESS        AMAZON          BARNES & NOBLE         SMASHWORDS
FOLLOW AN ANGEL
Eden Eastman is giving up on love. Despairing she'll ever find her soul mate, she flees New York City for the Atlantic coast of Florida where she hopes to pick up the pieces of her broken heart. When an angel on a mission drops into her 5th floor condo, all Heaven breaks loose.
READ AN EXCERPT OF FOLLOW AN ANGEL
BUY FOLLOW AN ANGEL
TWB PRESS        AMAZON       BARNES & NOBLE       SMASHWORDS
THE STAND-IN BRIDEGROOM
A bride has planned a storybook wedding in Las Vegas. Unfortunately, her groom is late and isn't answering his phone. Should she cancel the wedding, disappoint her guests, and devastate her mother? Not when the groom's twin brother agrees to stand in as the bridegroom.
READ AN EXCERPT OF THE STAND-IN BRIDEGROOM
BUY THE STAND-IN BRIDEGROOM